With one of my Uprinting freebies I received 250 business cards. Not having a business at the moment it was time to get creative on what I wanted to use them for that was wedding related. Most of the girls that win this from Uprinting use it for photo sharing cards. I already got those from Vistaprint like 14 months ago... I think it was one of the first wedding related things I did.
I knew from the beginning I didn't want to do a traditional guest book. A book filled with signatures just seemed like another item to add to the "wedding box" that will be in my garage for years and years. So I wanted to do something a little more creative and something that would have messages and I could look at for fun once in a while. There are so many great guest book ideas out there. Here are a few of my favorites...
I love the wooden bench that everyone signs. Great to have on a porch or a garden forever to have a memory of your special day.
Love the rolodex idea too!

We decided on postcards. So EVERY TIME we went to a beach or ANYWHERE that involved a beach city over the past year and was located in California we stopped in stores and picked up every post card we could.

We had them from every beach around, God only knows how much money was spent on post cards.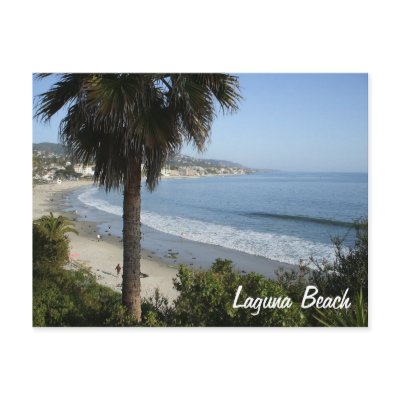 We tried to have NO duplicates and ended up collecting close to 200. So now how was I going to execute this to make sure I get a good amount of them back? Well first of all I didn't want to do a guest book table. I've learned from many weddings if there is a "message" that needs to be written people sit at the table forever thinking of what to say so people don't want to wait and they just pass on by saying they will come back... well they never do. So mom ended up personalizing some cute "Mr & Mrs. Mojito" pens that was like 500 for $10 or something and we are putting the pen on the postcard and sitting at all of the tables for people to just fill out during dinner. I will have the DJ remind people to fill them out and my coordinator will be going around to collect them.
But then I thought, what if people just think all of our beach postcards are part of a beachy decoration we have going on? So this is where my business cards came into play...
They are 2x2 and are actually using my font that is in all of my other stationary, Suzie's Hand. Unfortunately it didn't trigger on my Uprinting proof but they turned out great! So basically each postcard has a pen cliped on it with the little business card tucked in with their directions on what the postcards for. They look really cute and will just be sitting above their place settings at their table spot.
All of the postcards purchased are 4x6 so after the wedding we will purchase a 4x6 clear album where we can put each one in and you will be able to see the picture on one side and the message on the other!
What are you doing for a guestbook? Something a little more traditional or did you come up with some creative way?