I have my morning ritual when I get into work. I open my email and read whatever emails I haven't read on the way to work thus far. Once I reply to the ones that need to be replied to ASAP I sign into three things -- Twitter (actually I use HootSuite which is AWESOME), Facebook, and Blogger. I've now gotten in the habit of going straight to my Facebook profile to see my wedding countdown and I just couldn't believe I was at 82 today! I think last time I gave you my number it was 100 and it's already been 20 days practically since then.
Friday was pretty much awesome, I met my wedding coordinator Katy from Katy Carrier Events and I felt awesome leaving her that afternoon. We met at my venue so she had a feel of what she is working with and then we went to lunch for a couple of hours after to chat about some of the details. Katy is heaven sent let me tell you. I can tell she's awesome at what she does and is on top of it. If you are in the LA, OC, or IE area let me know and I will send you a referrel! She will help you with design, projects, timeline, anything and everything you want help with! I'm so blessed to have found her through Weddingbee because without her it would have been me and my mom trying to handle things the day of the wedding. And we are big stress bombs. So we did NOT need to be dealing with this on the big day. I feel so much at ease already and I know she's going to execute everything x100.
I was excited because I also got Mr. Mojito to make some decisions on Groomsman gifts. So he has that all figured out. He is getting them the cuff links that match the Bridesmaid necklaces that I'm getting them:
The necklaces came in on Saturday and Mr. Mojito will be ordering his cuff links he said next paycheck. He is also going to be giving them real boomerangs that he bought them while we were in Australia last Spring (way to think ahead Mr. M!), and then some cigars as well as a personalized cigar case. He really wants the cigar shots: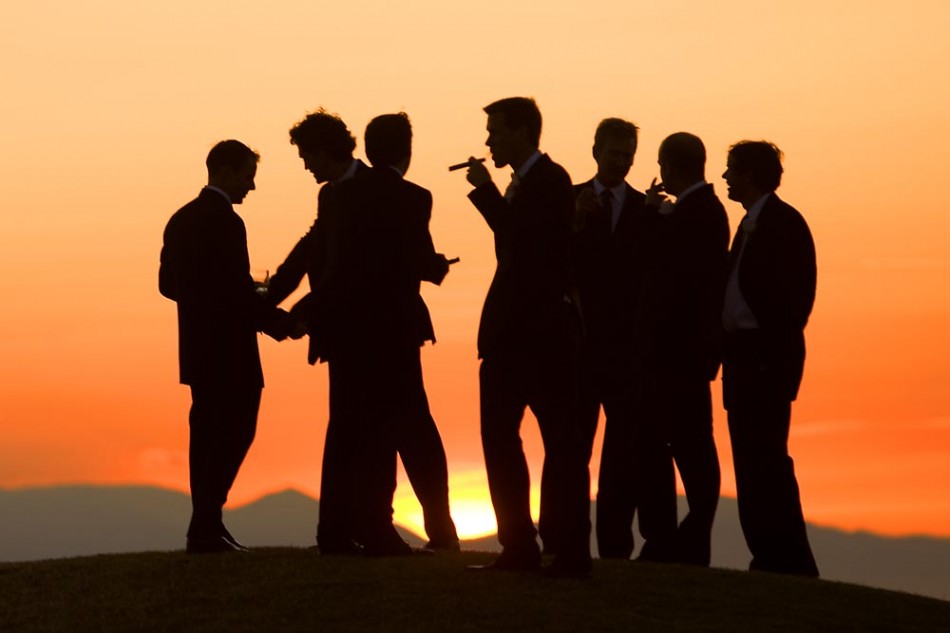 For my girls I'm really stuck still on what I want to get them. I have these big tote bags that I got that I want to fill so someone told me I should do beach bags which I think would go good with the theme so I'm going to stay on the lookout for that. Then I will also put the necklace in there and whatever else I can think of. Any other ideas ladies?
We also got all of our rehearsal dinner stuff figured out which I will save for another post.
And the best part of the whole weekend: I GOT MY WEDDING DRESS!
Next on our to-do list: MUSIC PLAYLIST!!