In the spirit of Christmas and only one more sleep since Santa pops down the chimney I thought I would share with you all a little bit of wedding Christmas inspiration!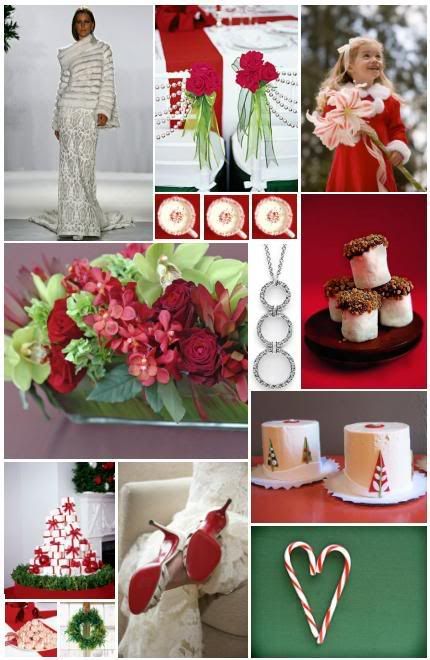 Let's just say I'm not to sure about the dress on the bottom right of that last picture. But this sure has some cute ideas even for a holiday party! I probably won't be posting for a few days (besides a birthday post I have scheduled)!

Enjoy this time with the people you love!

God bless!