I swear!
This is the post where I tell you how you can save money on your honeymoon suite, or on just about anything else! Let me explain! We've all heard the scams, read emails and take surveys for cash! Although there are some legit ones out there, they are hard to find between all of the shady ones!
Almost a year ago a woman I work with told me about a fabuous website called,
MyPoints
. It's a website that sends you daily emails and surveys. You click on the email, you automatically get five points. You qualify for the survey you get up to 100 points, if you don't you automatically get 10 points. You shop just about anywhere and everywhere online you get anything from 1-10 points to the dollar you spend if you shop by clicking the website through their website. Honestly just easy and basic things.
As you acrue points you get to use the points to claim them for gift cards to TONS of places... Target, Starbucks, Old Navy, Airfare Miles... AND HOTELS!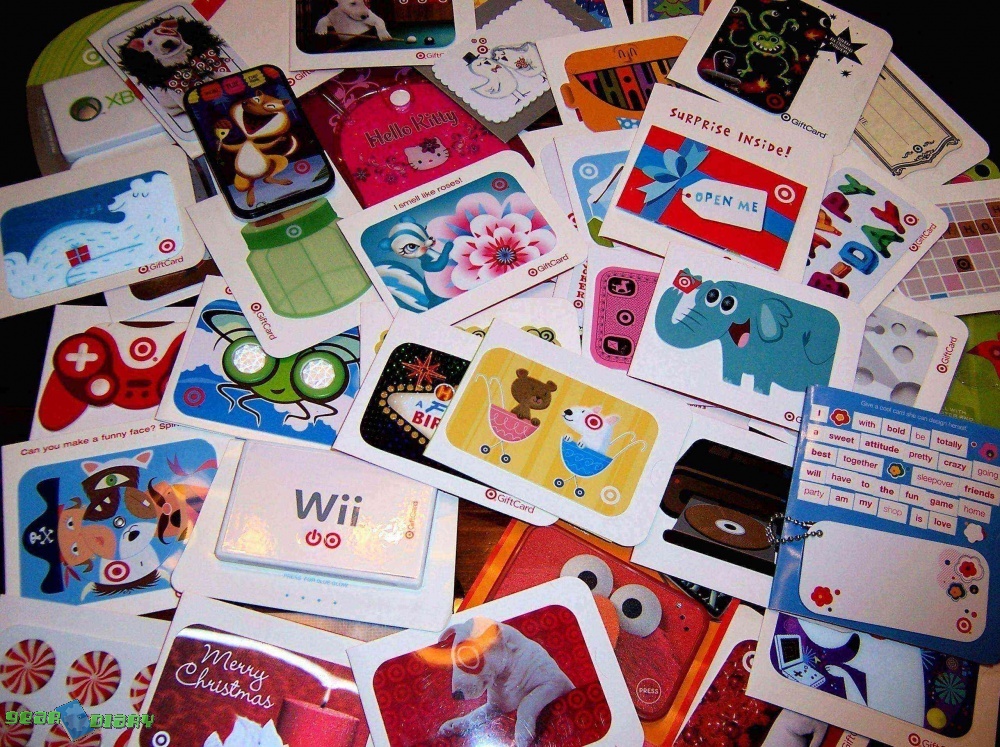 Someone likes to steal and collect Target giftcards! :)
Trust me, I know my co-worker pretty well and she is skeptical of EVERYTHING, no joke. So when she told me about this I was pretty convinced it must be the real deal, but I asked her anyway if she knows for sure it's true. Apparently she's been a member for a couple of years and she claims her points every November for a bunch of different gift cards to places so she can give them to her nieces and nephews for Christmas. Sure enough, as soon as I had enough points I got a Bass Pro Shop giftcard and was able to give it to my dad for his birthday. You order it and it comes in your mailbox within a couple of weeks. It's awesome.
Now I haven't used ANY points since, it was right when I was about to buy another gift card that I discovered that Marriott was on there! Perfect, we want to stay there the weekend of our wedding so I will get a giftcard to there! They had them in $25, $50, $75, and $100 incriments. I'm just shy of a few hundred points for the $75 gift card so I'm gonna do that, I don't think I will have enough points for the $100 giftcard. What a great savings for our hotel though and for what? Spending literally two seconds to click on an email that just leads me to Old Navy's website or something like that? No sweat!
Anyways, I defiantely recommend this site to you, so if you are interested please email me at
withthisringitheeblog@gmail.com
or leave your email in a comment and I will send you a referrel... I will get some points out of it once you join and sign up so that will help me get my gift certificate in time for our wedding! :)
You honestly have nothing to loose but some free clothes, a nice dinner with your hubby, or even a discount on a trip!
Contact me if you're interested! :)