I've gone on and on about my fabulous invitation designer that I was so blessed to have found. Well since one of my readers, Morgan, taught me how to turn a PDF into a pic today I just had to show you my invites. You want to know what sucks the most? Blurring out parts of your invite. Anyways I will just let the invites speak for themselves... Enjoy!

MAIN INVITE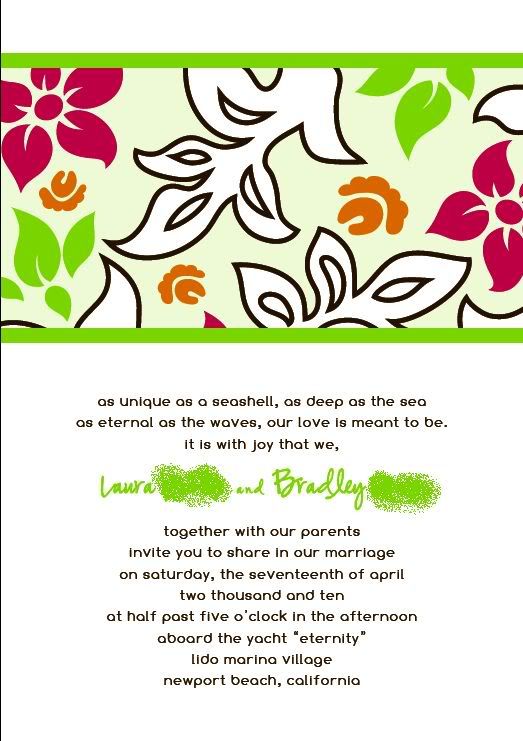 We wanted something non-traditional, but not to over-the-top cheeeezy.
I think we got a little cheez factor with the poem though, it's alll good.
INSERTS IN POCKETFOLD (From Back to Front)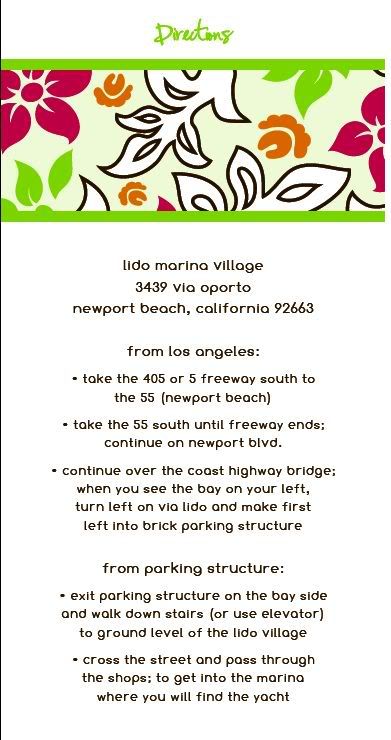 The RSVP card is actually a postcard so you are seeing the front and back.
Don't need an envelope plus save money on postage!

They are all tucked nicely in a metallic fuchsia pocketfold:
It's hard to tell with the invite colors (which are a little off compared to when printed) but the fuschia's match BEAUTIFULLY.

Then they are tucked inside of a vellum envelope so you see the fade of fuschia coming through, love the way it looks!


My invite designer is also designing me labels to put on the envelopes, they will be either circle or oval. I'm also not sure how we will be holding the pocketfold together.
We've put one together to see how it all looks and I'm just loving it! I can't wait to start putting them all together... but I'm sure the novelty will wear off fast.