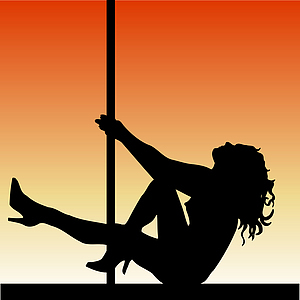 Was the stripper pic inappropriate? Probably, but I don't enjoy having pic-less posts so needed something, and when I typed "money dance" into google this is what I got. :)
So it's been a while since I've done a music post so I thought I would take a trip back to my "Please Don't Stop the Music" segmant while I sit here and tell you a little bit of our playlist plans for the big day. Honestly, everytime I go to this segment in my blog I end up singing Rhianna the remainder of the day... but that's okay, by this time in the afternoon at work I need a little booty shaking in my life.
Unfortunately, I have nothing to share with you for the money dance. And I thought by the time I got to this chapter I would have some more ideas. I've googled and googled, and I've found nothing but cheeeeezy x 10 for all the ideas out there. Everyone does the whole money dance thing in my family so it was something Mr. Mojito and I wanted to participate in as well... it's always seemed fun and it gives ya a little bit of spending cash for the honeymoon.
So this is where I will through a few questions out at ya'll and any and all feedback is greatly appreciated!
What are some songs you've seen done? Aren't they typically slow songs? Everything I'm finding are fast, random, booty shakin' songs that have the word "money" in the title.


Are you doing the money dance? What are some songs you are considering?


How many songs have you seen done / are you doing? I'm thinking two songs, maybe have a back up third if my DJ thinks it is necessary... I don't think people will be lining up to throw money at us all night! :)
Thanks ladies, I seriously have NO CLUE on this one so all your thoughts and input help!